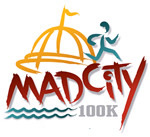 RACE DATE: APRIL 20, 2013
Packet Pickup Location: Vilas Park Shelter (map)
Friday April 19 4:00PM - 7:00PM (all races)
Saturday April 20 6:00AM - 8:00AM (50K Solo and 50K Relay)
USATF 100K Solo Race Briefing 5:30PM at Vilas Shelter - 50K Solo and Relay runners welcome too.
Sorry, Registration is now CLOSED for the 7th Annual MadCity Ultras. Once again the 100K Solo road race is the USATF National Championship race. In addition the non-championship 50K Solo road race and 50K Relay will be held.


Here's the
press release for this year's race.
Also be sure to RSVP for the Event on Facebook!
(remember, though, that's not the same as Registering)
---
---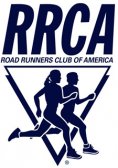 This Race is coordinated by the Road Runners Club of America.
---
Tim "Timo" Yanacheck is pleased to serve as race director for the Mad City 100K - USATF National Championship Road Race.
Timo wants everyone to understand that all runners are invited to participate
but
only U.S. citizens who are current members of USATF are eligible for national placings and prize money in the 100K event. If you're not sure of your status -or- want to register with USATF please visit the
USATF
website.
---
Concurrent with our solo ultra races is "
The Race for the Ages
" - Mad City 50K Relay. Teams consist of any combination of
2
to
5
runners and will be scored based upon their combined age. For more information, click on the
Relay
button (left-hand column).
---
Calling all volunteers!
Our annual Mad City 100K race could not happen without the dedication of scores of volunteers. Volunteering for our race proves to be a thrilling, rewarding experience and our participants constantly express their gratitude for the service.
Volunteers are needed for three time slots:
- Morning: 6:00AM - 10:00AM
- Mid-Day: 10:00AM - 2:00PM
- 2:00PM - 6:00PM
To register for a volunteer timeslot, use the
Registration page
- scroll down to the volunteer section!
---
---
---
---
---
---
---
2007 Race Results
Click to get a complete listing of
official results
.
Click to relive race day excitement through our
race webcast
(now with checkpoint splits).
Click for our
photo gallery
(as captured through the camera lens of Anna Boldon).
---
For detailed Mad City 100K news and photos be sure to click into our
Reports
link where you'll find our published race reports. For example: Take a
Virtual Tour
  of our race course through the lens of
Timo
's camera.
---
---
MadCity 100K, MadCity 50K, MadCity Ultras and MadCity 50K Relay are trademarks of MadCity Ultras Llc. All rights reserved.