11th Annual Race
: Saturday April 8, 2017

Registration is now OPEN for the 2017 races!

The 10th annual running of the Mad City Road Race will feature 3 events:
100 Kilometer Solo: Our 100-kilometer solo event is the USATF National Championship once again and starts at 6:30 a.m.


---

50 Kilometer Solo: Our 50-kilometer solo event is a non-championship, competitive race and starts at 8:00 a.m. Get a taste of an ultra with the Mad City 50K!


---

50 Kilometer Team Relay: The Relay race will consist of teams made up of any combination of 2 to 5 runners. The only relay exchange point will be at the start/finish area, meaning that each relay team member must run a minimum of one 10-kilometer loop. Relay start time is 8:00 a.m.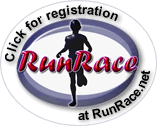 Registration will open Sunday December 4, 2016 for events of the Mad City Ultras, and will be available through Saturday April 1, 2017.


---
MadCity 100K, MadCity 50K, MadCity Ultras and MadCity 50K Relay are trademarks of MadCity Ultras Llc. All rights reserved.